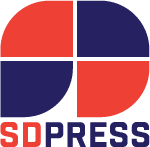 SD Press is a trading name of Simon Doyle.
The following statement provides information about the intellectual property, copyright, and usage of content on this website which is operated under the trading name SD Press, a pseudonym of Simon Doyle. This legal notice is intended to provide clarity about the ownership and governance of this website and its content.
1. Ownership and Copyright
The website and all of its content, including, but not limited to, text, graphics, logos, icons, images, audio clips, data compilations, and software is the property of Simon Doyle, trading as SD Press, unless otherwise stated. All such material is protected by international copyright, trademark, and other intellectual property laws.
2. Intellectual Property
The intellectual property rights in all content on this website and the software and technology used or supported by the website are owned by or licensed to Simon Doyle, trading as SD Press. None of this content may be copied, reproduced, republished, uploaded, posted, transmitted, or distributed in any way, except for your own personal, non-commercial use, unless expressly permitted in writing by Simon Doyle.
3. Use of Content
The SD Press website and its content are intended for customers of Simon Doyle. You may not use this website, or any of its content, to further any commercial purpose, including any advertising or advertising revenue generation activity on your own website, without prior written consent from Simon Doyle.
4. Trademark
The SD Press logo, the SD Press name, and any other marks, trade names, service marks, branding, and logos appearing on the SD Press website are trademarks of Simon Doyle. Without the prior written consent of Simon Doyle, the use, reproduction, copying, or redistribution of these trademarks is strictly prohibited.
5. Compliance with Laws
As a visitor, you are required to comply with all applicable laws and regulations in connection with your use of the website, and such further limitations as may be set forth in any written or on-screen notice from Simon Doyle. As a condition of your use of the SD Press website, you warrant that you will not use the website for any purpose that is unlawful or prohibited by these terms and conditions.
6. Changes to Legal Notice
Simon Doyle reserves the right to change this legal notice as he deems necessary or desirable without prior notification. You are advised to regularly review the legal notice, as continued use of this website after changes have been made constitutes your acceptance of the changes.
For any further queries or information, please feel free to contact us.
This legal notice was last updated on 29 July 2023.
Copyright © 2023 Simon Doyle, trading as SD Press. All Rights Reserved.